Hello my loverlies.
Hope you all had a jolly weekend? Now it's back to the grindstone I thought I would all ask a bit of a cheeky favour from you...
This little blog is coming up to a year old in April, yes you heard me - a whole frickin' year, not that we feel any older, eh? And since I've tried to work my tooshy off to rock some outfit posts over the past 11 months it would absolutely make my entire LIFE (yes I mean it), if you could vote for me in the 2013 Company Style Blogger Awards.
You can nominate me for whichever category you fancy, although the one I'm keeping my fingers, toes, arms, legs and eyes crossed for is the

Best Fashion Blog - Newcomer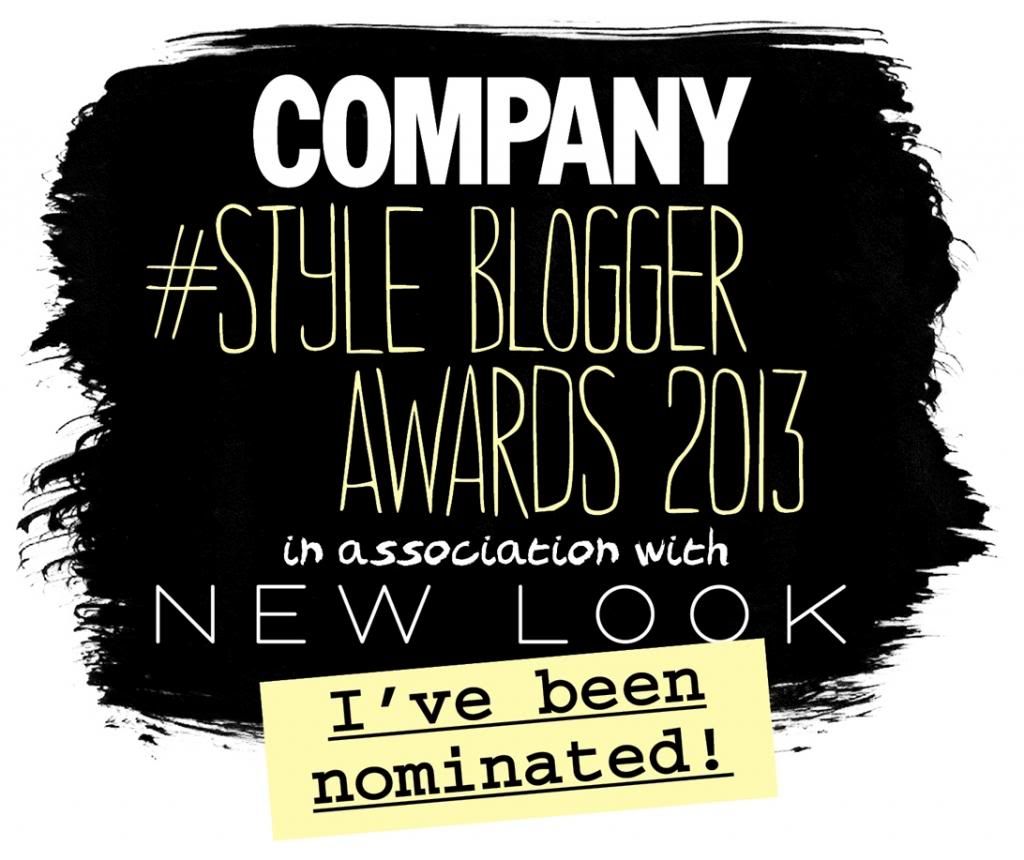 I know lot's of people aren't too fond of these posts, and I know that there have been heaps of people asking for their readers to vote, so I totally understand if it's not something you want to do! But of course, if you have a spare minute I would massively appreciate it :).
If you want to nominate me, you can do so here and don't forget you can vote as many times as you like! :D
Have a great week!