My red locks have been rejuvenated for the #LIVELookbook with Schwarzkopf LIVE and basically, I'm really happy about it.
I announced back in July that I'd be working with Schwarzkopf LIVE on their new Lookbook campaign and you guys were so supportive. It's kind of the biggest deal ever for me. I'm not going to lie and say I wasn't totally overwhelmed / massively scared at A) the prospect of working with such a huge company and B) standing alongside some seriously successful, beautiful bloggers in a campaign -- it just didn't really feel real. I worked my butt off on this blog but for other people to recognise that, well, it left me feeling like anything was possible and I'm properly grateful.
But I digress, what we're really here to talk about - now I've got all the fluffy I love you's out of the way - is BEING A REDHEAD.
I think it would be safe to say that the main thing you guys ask me about is my hair. What colour do I use? How do I maintain the vibrancy?
I've always tried to answer as best I can, but now I actually have some firm facts for y'all in the form of this Q&A video. In less than a minute all your redheaded hair queries should be answered and by no other than my cheesy face.
So what's the story?
Well, I've been in love with having red hair for the past few years but when Schwarzkopf LIVE suggested a vibrant red I was scared. I mean, what if I just looked like a walking postbox? Some bright reds can look really false and too heavy, I'd always been about the more natural look.
As you know, prior to this I was already a redhead. I've never used bleach on my hair but gradually it appears to be getting lighter with each application as the years go on, meaning that my base is already light enough to receive a bright red without pre-lightening (which will always achieve the best results); and naturally my hair is a mousey brown.
I was nervous but excited too - A girls hair is her thing, isn't it? I'd say for most of us it's the part that makes us feel most feminine, so it's always going to be something that I'll feel quite protective over. But when I'd dried off my hair after drying it and looked in the mirror for the first time I couldn't believe the difference.
Red hair is red hair, right?
Wrong.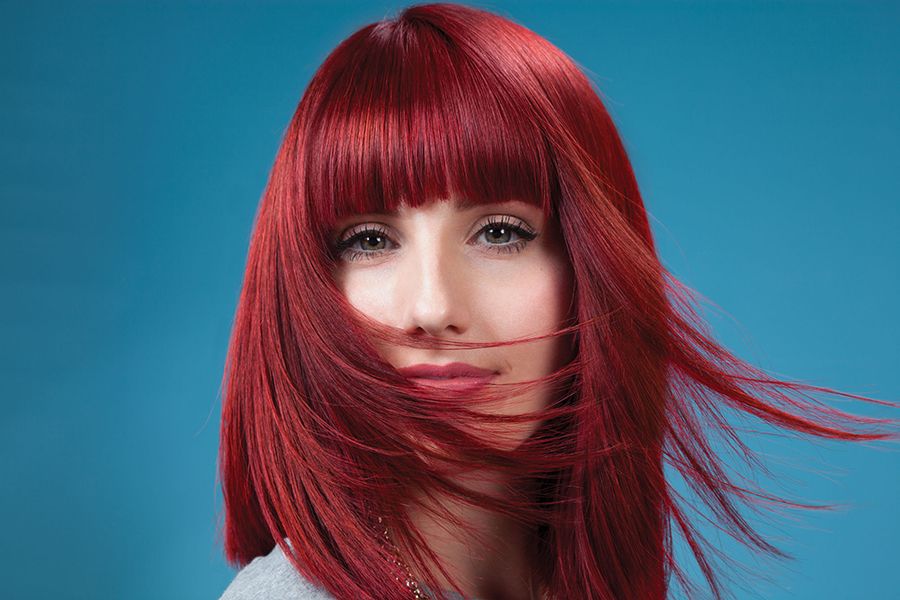 It felt incredible. My hair was the richest, brightest, most natural red I think I've ever seen. I mean just a solitary photo doesn't really explain how different it feels, so I thought a before and after would be a better representation…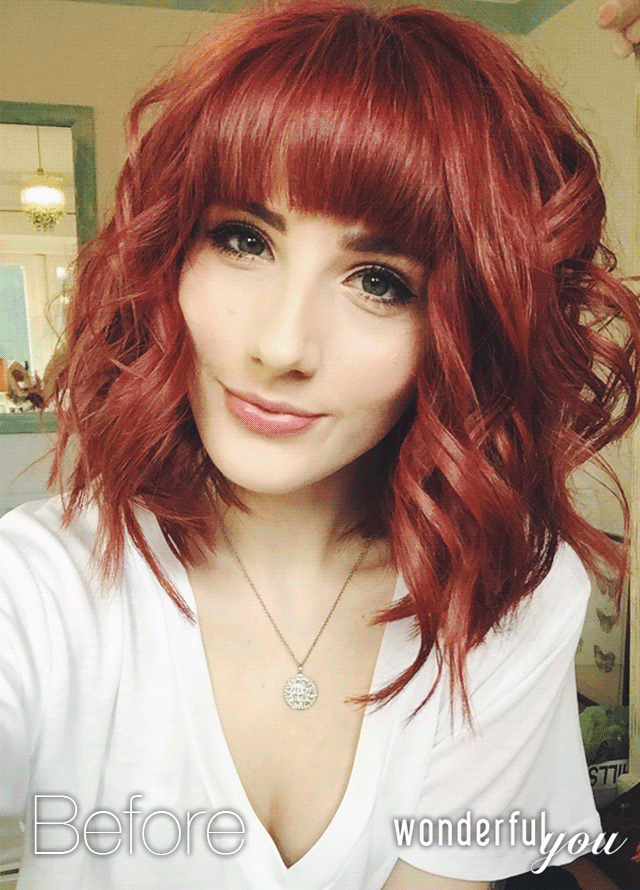 I just love it. And this has not been a one-night stand , guys. This colour and I have got it going on. I flew across the stretch of America, sunned myself silly in Hawaii and I still came back with bright red hair. That being said, I have been applying a few techniques to keep it looking its best: washing my hair with the Schwarzkopf Essence Ultime Diamond Color Shampoo and Conditioner; and topping it up once in between colours with the Ultra Brights Pillar Box Red in the shower (and obviously not using my mums white towels to dry it ;)). These have all contributed to keeping it looking vibrant and fresh.
Being a redhead means I can often just let my hair do the talking – but being even brighter has given me such a huge boost of confidence. I feel really good, like, yes it's bright and will naturally make me stand out a little more but actually, it also feels like such an understated way to change my mindset on how I feel about the way I look. We can all get used to looking a certain way and get stuck in a rut with our standard hair routine, apprehensive to change it up for fear of well, messing it up. But simply refreshing what I already had, taking it to the next level and pushing the boundaries of hair colouration has made me feel like a brand new version of myself.
Basically, redheads win.
And, the key thing to remember is that every hair journey is different; what works for me wont necessarily work for you, but there are a few basic tips we can all follow to try and achieve the best results possible. So, grab a biscuit, take literally 2 minutes and watch
this video
. It might just help you achieve the red hair you've been after with some suggestions you hadn't thought of before :)
And guys, thanks so much, again. I feel properly full to the brim with happiness writing this blog post because, firstly, I have really snazzy new hair - but secondly, I just love that I've had this opportunity and that I'm getting to share it with you. LET'S ALL HAVE REALLY GREAT HAIR TOGETHER AND DANCE AND SING.
Or you know, be normal about it.
You may have spotted me and the girls in shopping centres across the UK too, on digital ads, which is totally surreal! I nearly passed out when I saw my face pop up in the Bullring in Birmingham, best and most crazy feeling ever, I mean, what is happening?!
It was so much fun shooting this - working on such a cool project and meeting some amazing blogger ladies! I'm really happy with the final images of us, what do you think? :-)
This blog post is in association with Schwarzkopf LIVE. All views are my own and I'm having the BEST time working on this!

Follow